First Available PAR64 LED Light Increases Aircraft Visibility, Reduces Operating and Maintenance Costs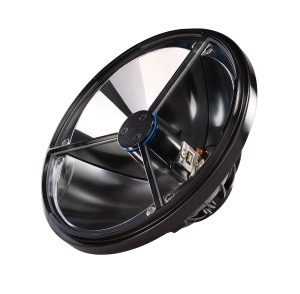 Aerospace Support International is proud to announce its 1st sale of  PAR64 LED Landing Light, the first-ever, drop-in LED replacement for existing Q4559 and Q4559X quartz halogen lamps used on all major  aircraft.
The ruggedized  PAR64 LED Landing Light is impervious to shock and vibration, maintains  600,000 candela output over its entire 50,000 hour operating life, and dramatically reduces aircraft maintenance costs and downtime related to incandescent bulb replacement. The LED's significantly higher colour temperature light output and superior brightness improve aircrew visual acuity and aircraft visibility.
The  PAR64 LED Landing Light solves inherent incandescent design concerns such as abbreviated service life and premature failure caused by extreme temperatures, shock, vibration and weather. The new LED Landing Light consumes only 10% of the power required by current sealed-beam lamp technology and operates at 80% efficiency, losing just 20% of its energy as heat and eliminating the possibility of structural damage to aircraft bodies from thermal radiation.
The PAR64 LED Landing Light consumes only 60W of power compared to the 600W required for incandescent landing lamps. This reduced current draw results in lower energy consumption and increased savings across an aircraft fleet. Easy to install and requiring no airframe modifications or training for maintenance, the PAR64 LED's lamp assembly is ROHS, WEEE and REACH compliant, recyclable, and free of toxic chemicals. Designed for safety, the  PAR64 LED Landing Light features three independent LED light sources to provide triple redundant reliability in the event of an LED failure. The protective lens is UV resistant, hard-coated, and shatterproof.
For more information  & pricing about the PAR64 LED Landing Light, call Aerospace Support International at 44 1865 400106 or email sales@aerospaceintl.com