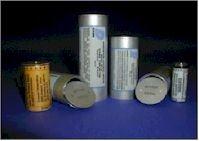 Aerospace Support International is proud to announce the sale of 45 Pcs of DK-120 Underwater Locator Beacon to one of their valued and long standing customers.
DK120 mfg by Dukane Seacom Inc  is one of the market leaders in aviation for the supplies of  ULB's for over 30 years.
Some of the Features of the DK120 include
Utilization of  improved low voltage technology
Battery characteristics include :
Single cell
Non-hazardous
High tolerance for rough handling
Meets or exceeds all the FAA requirements without the need of any modification to existing mounting hardware
Please enquire with us  for all your DK120 requirements.