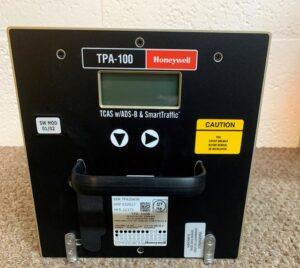 Aerospace Support International is pleased to announce a recent sale of a TCAS Computer (traffic collision avoidance system) to a valued airline customer.
The TCAS monitors the airspace around an aircraft for other aircraft equipped with a corresponding active transponder and warns pilots of the presence of other transponder-equipped aircraft which may be in their path.
Aerospace Support Intl has TCAS computers for sale in overhauled and serviceable conditions with very competitive prices.
Please contact sales@aerospaceintl.com for all safety related aircraft requirements.