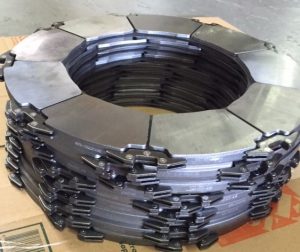 Aerospace Support International is proud to announce a bumper sale of Honeywell Rotors & Stators to its favoured airline customer based in the CIS country.
Honeywell Rotors & Stators consisting of P/N's 2612555-700, 2612555-660, 2612555-620, 2612555-580 and P/N 2612875.
Aerospace Support International has extremely competitive pricing on Factory New Honeywell Rotors & associated brake parts.
Please do not hesitate to contact rachel@aerospaceintl.com for all your rotor needs.