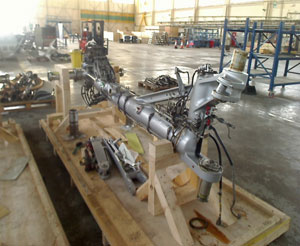 January 2013 has brought a positive start to Aerospace Support International who is proud to announce the sale of an A320 landing gear ship set to a dynamic commercial airline based in Asia.
Mr Nicky Jaitha President of Aerospace Support International has just concluded a major contract for the sale & supply of an A320 landing Gear ship set used on The A320 Airbus Aircraft.
The Airbus A320 family consists of short- to medium-range, narrow body commercial passenger manufactured by Airbus. The aircraft family can accommodate up to 220 passengers and has a range of 3,100 to 12,000 km (1,700 to 6,500 nmi), depending on the model.
Please contact Aerospace Support International for your A320 requirements.